St James E-News
14th January 2022
Welcome to the St James Primary School's E-News, a weekly roundup of the latest goings on at the school.
Latest Headteachers Blog
Dear Parents,
Following the announcement on Monday about the partnership with St Mary's, I'd like to thank everyone for your supportive messages. The collaboration is an exciting time for both schools and I look forward to not only getting to know the children, staff and families at St Mary's, but also bringing both schools into a closer working relationship, whilst still keeping their separate identities. The governors are holding a virtual meeting at 7pm on 18th January for you to ask questions about the new partnership and a link to the meeting will be sent out shortly.
Best wishes for a lovely weekend,
Valerie Elliott
School Notices
Reception and Junior applications for September 2022 - the national closing date for Reception and Junior applications for September 2022 entry is tomorrow, 15 January 2022. Surrey Admissions strongly encourage online applications via https://www.eadmissions.org.uk/eAdmissions/app. Parents can apply online from a smartphone or tablet as well as a laptop. If parents are unable to apply online, they will need to request a paper application form via the Surrey Schools & Childcare Service (0300 200 1004, Mon-Fri 9am-5pm). The completed paper application form must be received by Admissions (to their Quadrant Court address) by 15 January, so parents must allow time for the post to reach them. If parents need to apply on paper, Surrey Admissions recommend that they send applications by recorded post. Full information is available on Surrey's website at www.surreycc.gov.uk/primaryadmissions. The Surrey Schools & Childcare Service can also provide impartial help in completing an application.
Applications received after the closing date without an exceptional reason will be treated as late and will not be considered until all on time applications have been processed. This may jeopardise the chance of a parent being offered one of their preferred schools for their child.
Downloadable Forms -

There are a number of forms available to download from our website including our Morning and SuperStars Joiner Pack, Consent for Medication Given at School and School Tie Order Form. Please follow this link to see what is available.
Drop in sessions with our Home School Link Worker, Helen Owen - The role of the Home School Link Worker (HSLW) is to support families with a range of issues at home or at school.
1:1 sessions are available on Wednesdays. To book an appointment email Helen on hslw@st-james-elstead.surrey.sch.uk or ring the school office to request a call back.
Letters This Week
The following classes have had letters uploaded to the Parent Portal this week. Note: You will need to login to view this area.
Covid-19 Information
Please remember; if your child (or a member of your family) has Covid-19 symptoms please do not send your child to school - Please immediately arrange a PCR test for your child, if symptomatic, and inform the school office as soon as possible. Please do not send your child to school at least until you receive the test result and not before they are well.
From Monday 17 January, people who are self-isolating with COVID-19 will have the option to reduce their isolation period after 5 full days if they test negative with a lateral flow device (LFD) test on both day 5 and day 6 and they do not have a temperature. For example, if they test negative on the morning of day 5 and the morning of day 6, they can return to their education or childcare setting immediately on day 6.
The first test must be taken no earlier than day 5 of the self-isolation period, and the second must be taken the following day. All test results should be reported to NHS Test and Trace. If the result of either of their tests is positive, they should continue to self-isolate until they get negative results from two LFD tests on consecutive days or until they have completed 10 full days of self-isolation, whichever is earliest. Anyone who is unable to take LFD tests or anyone who continues to have a temperature will need to complete the full 10 day period of self-isolation.
Further information on self-isolation for those with COVID-19 is available.
Whilst Government guidance no longer requires members of the household of someone testing positive to isolate for ten days, we would ask that you keep your child at home for the period of isolation to give a further level of protection to the physical and mental health of all members of our school family.
Weekend Results: It is very important that you continue to notify us of Covid-19 test results still over the weekend by using the below email address
results@st-james-elstead.surrey.sch.uk
PTA News
Please click on the link below to find out about activities planned.
News Blogs
Blog of the Week: Click on the picture below to learn more about what Owls did during their Space Day.
Click below to view all the latest News Blogs:
Dates for your diary
View the school calendar for the latest information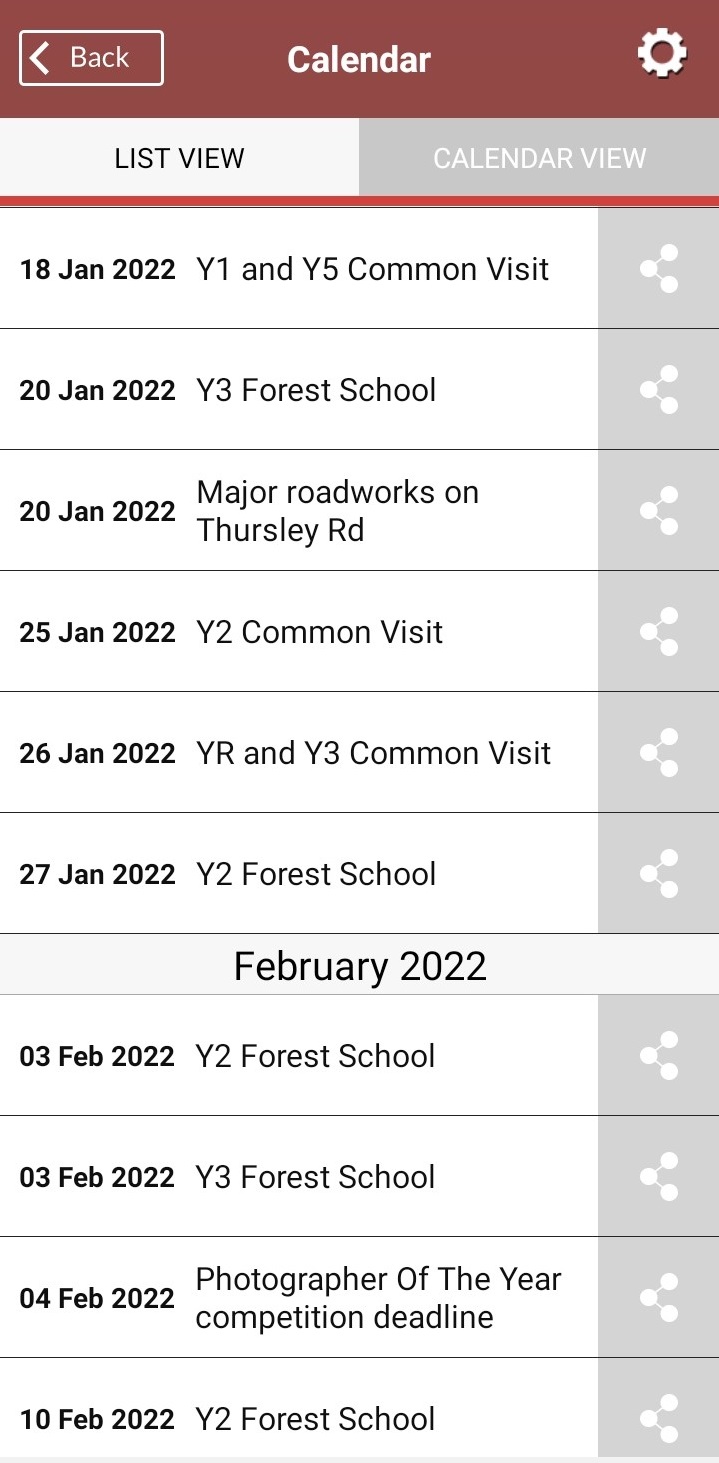 Advertising Hub
Please see latest from our advertising hub:
School Meals
View this weeks school meals menu: