Willow Craft Day
The whole school took part in an eco-friendly craft day last week. Willow-weaved fish, animal sculptures and upcycled fabric weaving looms were created across the school.
Huge thanks to Willowtwisters for running the animal sculptures and our amazing PTA for funding it all!
The sculptures will be moving outside to the school grounds in the next few weeks.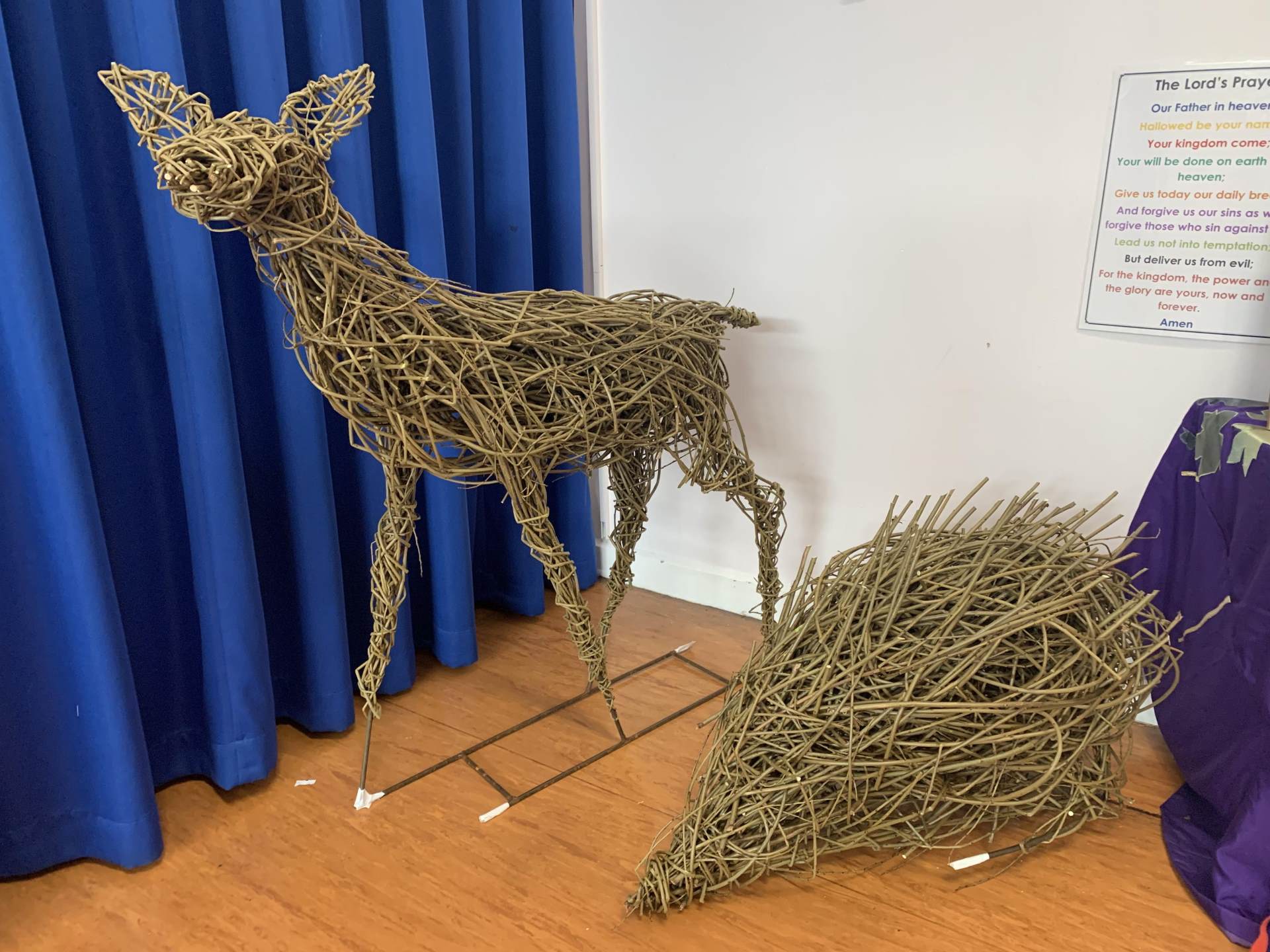 Our respecftul deer and responsible hedgehog.
Our ready hare and safe squirrel.