St JAMES E-News
23rd January 2020
Welcome to the St James Primary School's E-News, a weekly roundup of the latest goings on at the school.
Latest Headteachers Blog
Dear Parents,
Thank you to my three pupil Headteachers who helped me to run the school last Friday, they were very efficient and business-like! The children won the chance to be a pupil Headteacher after winning a story competition which was organised by Jack Taylor in Y5. As a school we are always keen to encourage the children to show initiative and take on responsibility as part of their service to our local community, so well done to these children.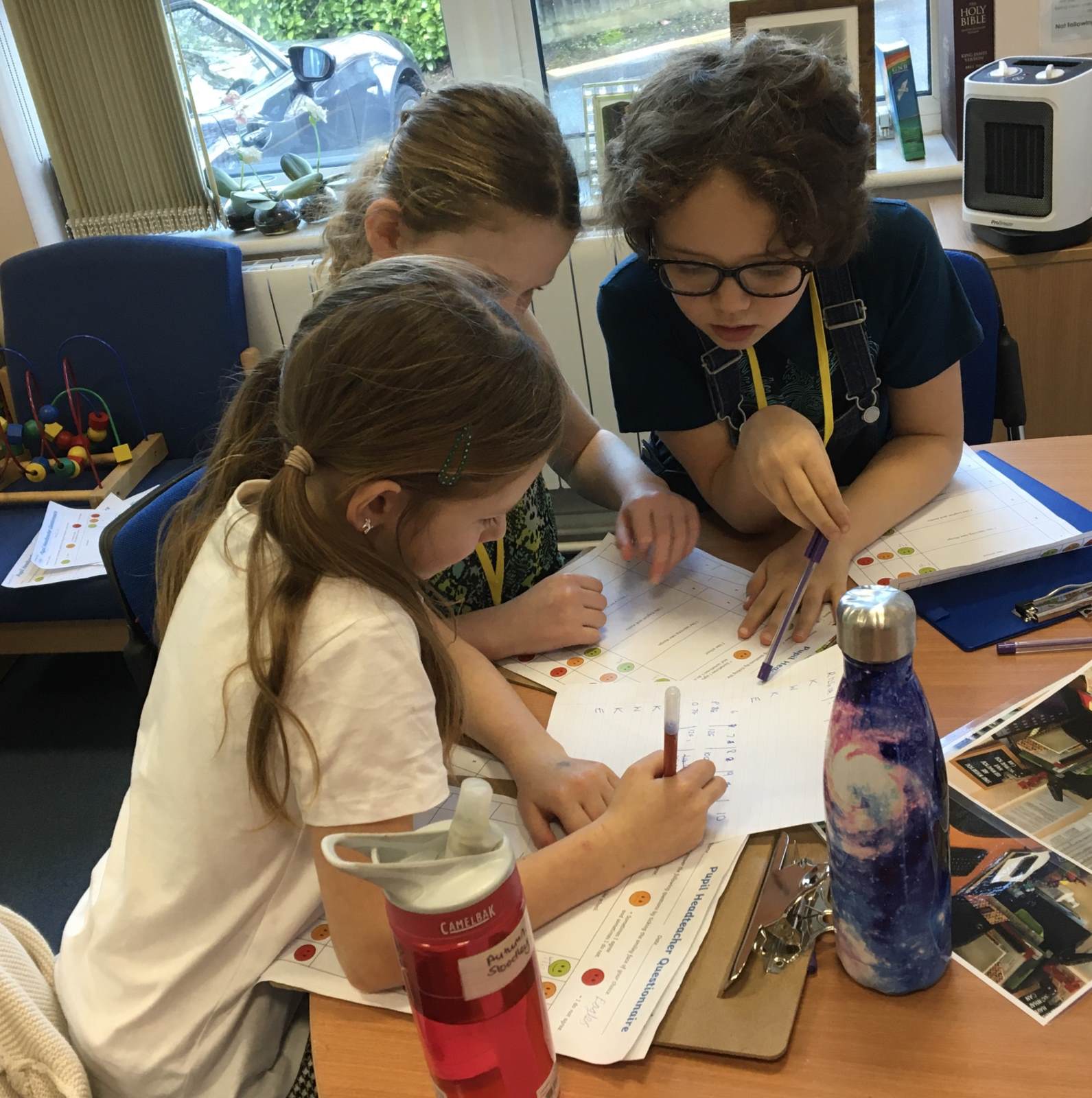 Thank you to parents and members of the community who attended the governor Strategic Vision Workshops on Tuesday; we have received lots of suggestions and feedback and will be reviewing these in the next few weeks. We will then share the results with you.
Have a lovely weekend,
Valerie Elliott
Notices
All Common dates for this term are now on the calendar, The usual alert reminders will be sent the evening before. The first visits are next week for Kestrels, Eagles and Penguins.
We currently have several staffing vacancies, please see our Vacancies page for more information.
We have received a complaint from a neighbour in West Hill Close that a parent from our school has parked across her driveway, blocking access for her to take her child to school. Please continue to park both within the law and with consideration for our neighbours.
PTA News
23.01.20
Just one week to go 'til the spectacular that is Stars in Their Eyes. The last tickets were sold on Wednesday afternoon so we are SOLD OUT! The school office is keeping a waiting list just in case any of you need to return your tickets ...
Stars in their Eyes Saturday 1st February
Average acts, mediocre judges, an awful host and warm beer! A perfect evening in store!!"
I couldn't put it better myself. It is the best night out in Elstead, probably!
Children's DISCO Wednesday 12th 2020 February. This is a free event for the children.
Letters this week
The following classes have had letters uploaded to the Parent Portal this week. Note: You will need to login to view this area.
News Blogs
Click on the photo to see Robins' news:
Please click to see all recent blogs:
Dates for your diary
View the school calendar for the latest information
Advertising Hub
Hockey, Swimming and Rugby half term activities have been added to the hub.
Please see the latest from our advertising hub:
School Meals
View this weeks school meals menu: