St James E-News
3rd December 2021
Welcome to the St James Primary School's E-News, a weekly roundup of the latest goings on at the school.
Latest Headteachers Blog
Dear Parents,
December has arrived at St James Primary and once again the PTA have decorated the school with Christmas decorations, which caused much excitement on Wednesday!! Thank you to Nic Kelly, who has made some beautiful decorations to go around the school for the last few years, and this year her Nativity wreath has been much admired by everyone.
Next Wednesday, 8th December, is the school carol concert, immediately followed by the Christmas Fair. Each class will be performing a song for the concert, so do come and join us, but you may want to bring an umbrella!

As we come into the last two weeks of a very long term, we see that the children are starting to get very tired, and there are quite a few bugs and viruses going around the school. Therefore, please do keep your child at home if they are unwell. We have had to send home a few children recently who were clearly not well enough to be in school.

Our Christmas post box has been taken out of the cupboard in readiness for Christmas cards. Whilst research has shown that the coronavirus isn't as transmissible via surfaces as first thought, we will still quarantine the cards for a day, just because there are so many other bugs currently in school. If your child would like to use the postbox, it can be found by the school office.
Best wishes for a lovely weekend,
Valerie Elliott
School Notices
Lighting the Christmas Trees -

This village event, organised by Our Elstead, will take place on the green at from 4.30 pm tomorrow, Friday 3rd December (please note time change). There will be mulled wine/orange/apple juice and mince pies on offer.
Carol Concert and PTA Christmas Fair Wednesday 8th December - the children will be performing Christmas Carols outside their classrooms from 2.30pm then the Outdoor Christmas Fair will begin straight after school ends.
PTA Christmas Jumper Day Wednesday 8th December - the children are invited to wear Christmas jumpers to school instead of their school sweatshirts. The PTA are seeking a cash donation (suggestion £1) towards the Christmas Fair taking place after school later that day.
St James' Church Collection for SW Surrey Domestic Abuse Outreach
Covid Reminder -

all staff at St James Primary are wearing masks in all areas in school other than the classrooms. We ask that all visitors to the school wear masks at all times whilst inside school buildings. We remain vigilant about cleaning, hand washing and ventilation. We continue to remind you not to bring your child into school if they are at all unwell.
Parking Outside School During Pick-Up and Drop-Off - we have received a request from a resident that parents avoid parking on the bend on Thursley Road near St James' Church. We continue to ask that parents park safely and with consideration for local residents and walk to school as much as possible
PTA Big Christmas Raffle - for every ticket purchased, you will have 12 chances to win up to £5,000!* At the same time, we will raise 50% from every ticket sold supporting our PTA. It's a fantastic way to bring parents, carers, teachers and the wider community together, in partnership with our PTA, and at the same time give something back. We hope to raise funds that can support and enrich the education of our children – we aim to provide extra resources for the children, improve the school environment, as well as run extracurricular activities such as music, art and sport.
Drop in sessions with our Home School Link Worker, Helen Owen - The role of the Home School Link Worker (HSLW) is to support families with a range of issues at home or at school. This includes offering support with:
Parenting challenges and/or access to courses/information
Families who are experiencing difficult times (e.g. financial concerns, illness, separation, addiction, domestic abuse, bereavement etc.).
Helping complete forms such as: Disability living allowance, school trips etc
Helping families access additional support or resources
1:1 sessions are available on Wednesdays. To book an appointment email Helen on hslw@st-james-elstead.surrey.sch.uk or ring the school office to request a call back.
Have you discovered the St James Mobile App? - The app allows parents to keep up to date with all the

latest news, dates, photo galleries and more all in one handy place on their phone. Parents can also receive push notifications and subscribe to alert groups that give reminders about class or school events. The app is free to download so please give it a try! Please click on the picture to learn more about this useful communication tool
Letters this week
The following classes have had letters uploaded to the Parent Portal this week. Note: You will need to login to view this area.
Covid-19 Information
Please remember; if your child (or a member of your family) has Covid-19 symptoms please do not send your child to school -

Please immediately arrange a test for your child and inform the school office as soon as possible. Please do not send your child to school at least until you receive the test result and not before they are well

NEW

COVID-19 INFORMATION FROM PHE -

In response to the transmission of variants of concern, Public Health England (PHE) South East, is advising all close contacts of COVID-19 cases to get a COVID-19 PCR test (ideally 5 days after exposure or day five of isolation) whether or not they have symptoms of coronavirus COVID-19

Weekend Results: It is very important that you continue to notify us of Covid-19 test results still over the weekend by using the below email address.

results@st-james-elstead.surrey.sch.uk

A negative result will require a confirmation from the school before your child and siblings can return to school. Please do not send your child back to school until we have been in touch with you.
News Blogs
Blog of the Week: Click on the picture below to find out more about Eagles' latest coding project.
Click below to view all the latest News Blogs:
Dates for your diary
View the school calendar for the latest information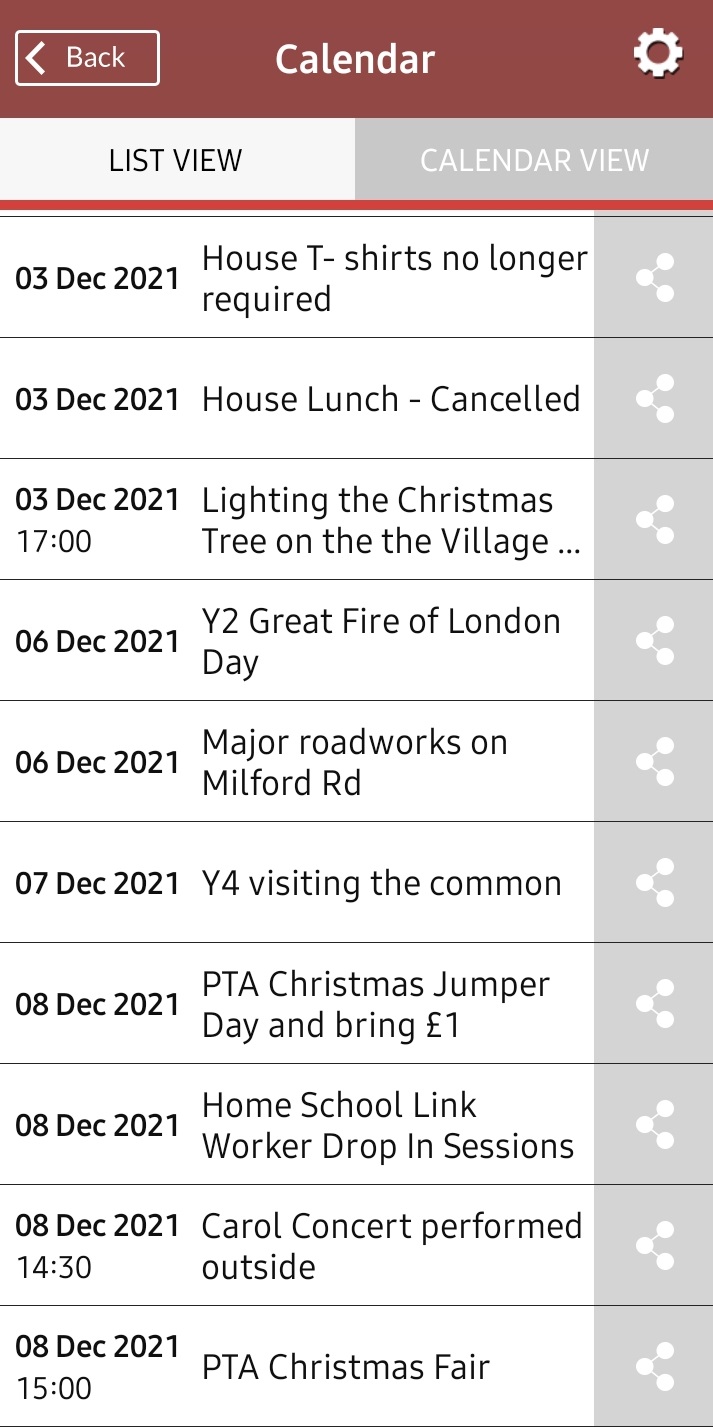 Advertising Hub
Please see latest from our advertising hub:
School Meals
View this weeks school meals menu: