Penguins celebrate Tanabata
This week Penguins celebrated the Japanese festival of Tanabata - Star Festival. We heard the story of Orihime and Hikoboshi, two stars who fell in love but can only see each other once a year as they cross the milky way. Traditionally in Japan people celebrate by decorating trees with wishes. Penguins wrote some brilliant wishes, mostly linked to food!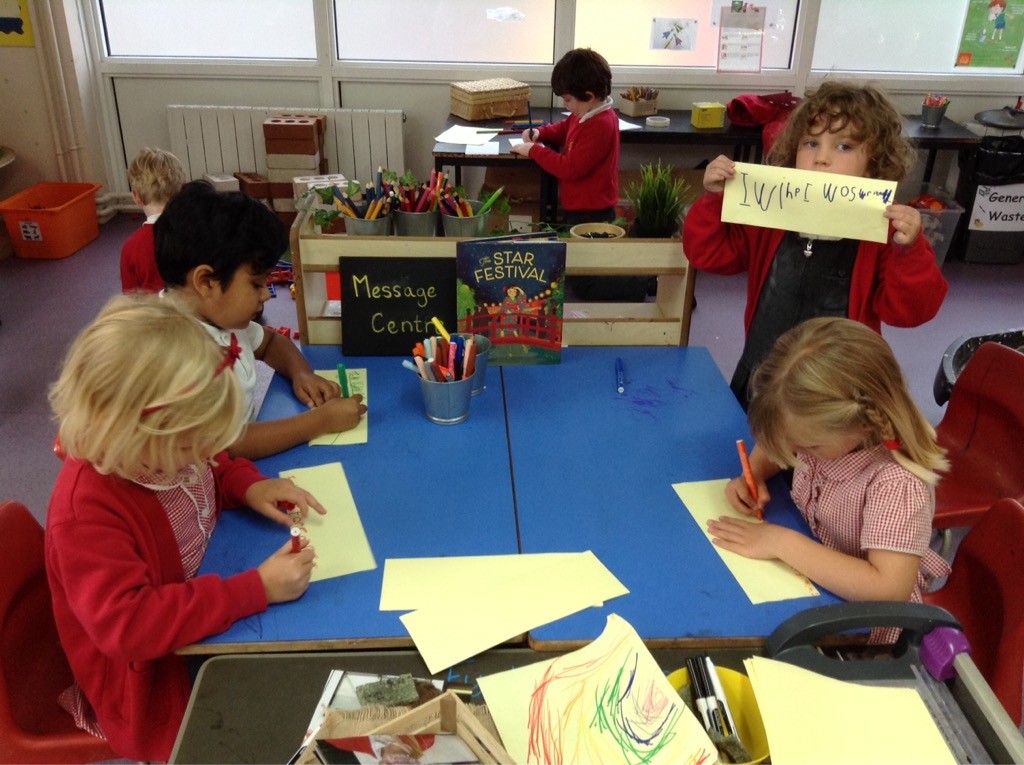 We also learnt some origami skills as we created different origami crafts. We were also sent some origami penguins, all the way from Japan, to take home too.
Here we all are with our decorated wishing 'tree'.
This is a festival Mrs B had not heard of before and it was such fun to learn alongside the children. Thank you to Caragh, her parents and grandparents for helping us celebrate.