test{SECTION_MENU}
St James E-News
25th March 2021
Welcome to the St James Primary School's E-News, a weekly roundup of the latest goings on at the school.
Latest Headteachers Blog
Dear Parents,
With Easter a week away, we have a few activities planned next week to end this rather difficult term on a positive note, finishing with the arrival of the Easter Bunny on Thursday. He will be delivering Covid-safe treats to each class. This week Reverend Hannah joined us for her first outdoor assembly with the school and focused on the Easter story. You can join her at the family service at St James Church at 10am this Sunday.
Looking forward to the summer term, we are starting to plan how we can safely open the swimming pool and run lessons for each class, as we are keen that the children don't miss a second summer of swimming. However, much of our planning will depend on government guidance over the next few weeks.
In January we had planned to run parent consultations and we have now rescheduled these for 27th and 29th April. They will be virtual as before, but we are trialling a new software called School Cloud which we hope will make the sessions run more smoothly. Your feedback on the software would be very welcome, please see the letter on the Parent Portal. Moving forward, once the world returns to a new normality it would be interesting to know if you would prefer a choice between a virtual or in person appointment, so one consultation afternoon could be virtual and one in person. There would be a separate opportunity to look at the children's work.
I hope you all have a lovely weekend
Valerie Elliott
Covid-19 Information
Please remember; if your child or a member of your family have Covid-19 symptoms please do not send your child to school - Please immediately arrange a test for the symptomatic member of your family and inform the school office as soon as possible. Your child and all members of your household will need to self-isolate at least until you receive the test result.
Weekend Results: It is very important that you continue to notify us of Covid-19 test results still over the weekend by using the below email address which is monitored out of school hours.

results@st-james-elstead.surrey.sch.uk

A negative result will require a confirmation from the school before your child and siblings can return to school. Please do not send your child back to school until we have been in touch with you

COVID-19 Testing for households and bubbles of school pupils and school staff - Anyone who is in the same household, childcare bubble or support bubble as a school or nursery pupil or someone who works in a school, nursery or college, is eligible for twice weekly symptom-free testing. Please note, children and young people will continue to be tested via their school or college testing scheme. School and college staff can access home testing kits via their workplace. Please read 'How to get a test in Surrey' and full details; COVID-19 Testing for households and bubbles of school pupils and of staff.
School Notices
Surrey's Family Help Hub - Have you ever wondered why your child is behaving a certain way? Is that behaviour typical? What could be causing it? Is something wrong? These are common worries for everyone looking after babies, toddlers, children and teenagers. Surrey's Family Help Hub; developed by Surrey County Council and partners, is a site with a difference. You can search for information you need based on your child's age and find advice, tips and tools from a variety of trusted sources all in one place. This service has been live for just over a month and some design changes have already been made, based on feedback received so far. The team developing this are still looking for feedback to further develop the site in the coming months, so please take a look and send your feedback to let us know what you think.
Easter - details of all the Easter Services at St James Church available are on the Advertising Hub
Arts and Music Easter Activities with Surrey Arts – Following the success of last summer's online music and art activities (SMASH) Surrey Arts will be running an exciting week of workshops and videos from Monday 12 – Friday 16 April. These activities will include music production & music composition, multiple singing workshops, arts workshops, piano tasters, Celtic folk strings and much, much more. Registration is required for the live sessions and you can watch the recorded video tuitions for free by following Surrey Arts on social media. The timetable and registration details are now available.

Bikeability Instructors Needed - The Cycle Training Team at Surrey County Council are recruiting for Bikeability Cycling Instructors. This may appeal to parents looking for a rewarding role that has flexibility. Please follow the link to find out more Bikeability Instructors
Letters this week
The following classes have had letters uploaded to the Parent Portal this week. Note: You will need to login to view this area.
News Blogs
Blog of the Week: Click on the picture below to see what we did on Red Nose Day
Click below to view all the latest News Blogs:
Dates for your diary
View the school calendar for the latest information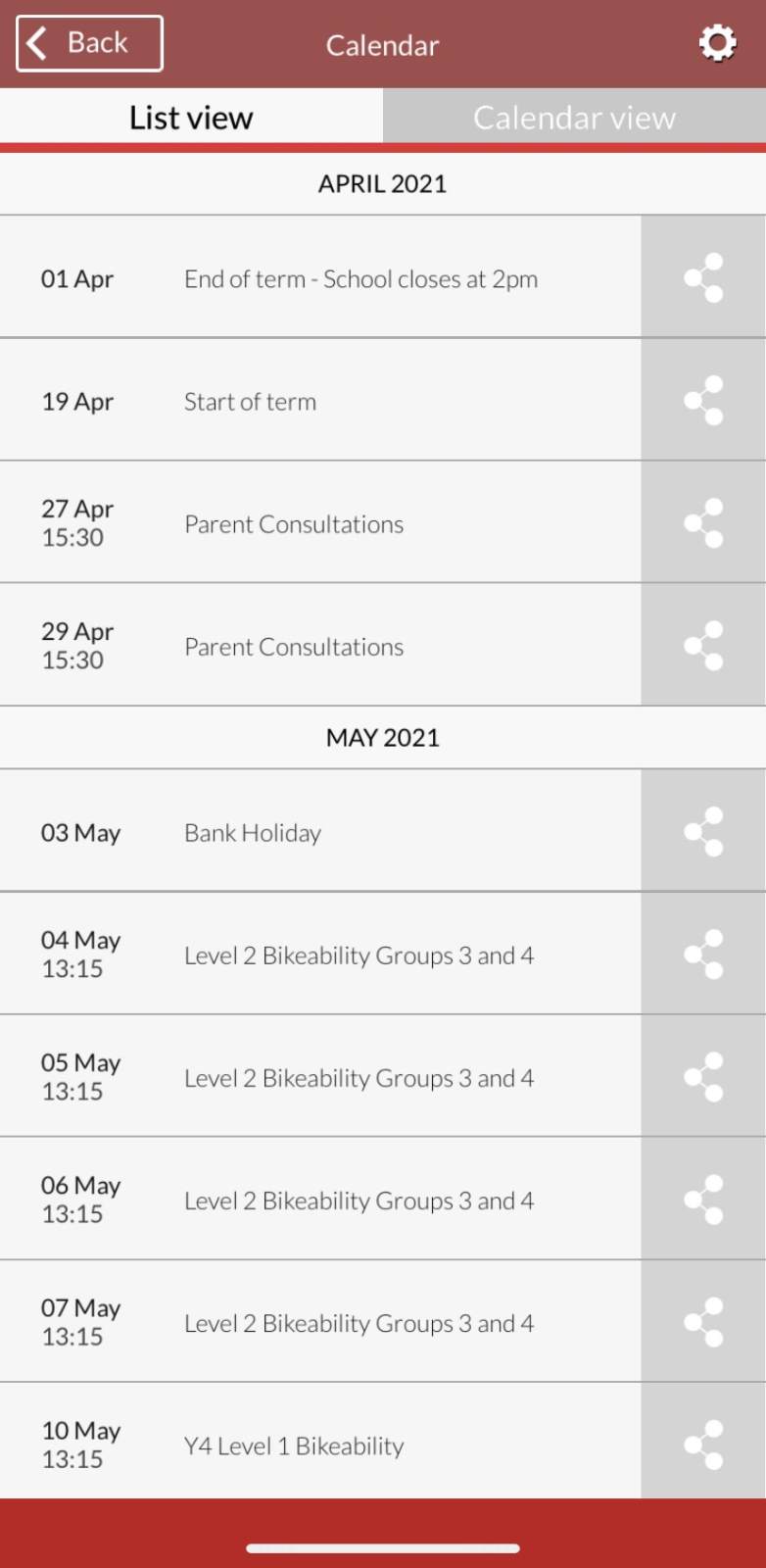 Advertising Hub
Please see latest from our advertising hub:
School Meals
View this weeks school meals menu: