St James E-News
16th September 2021
Welcome to the St James Primary School's E-News, a weekly roundup of the latest goings on at the school.
Latest Headteachers Blog
Dear Parents,
We want to say thank you to parents for the generous donations last term which help
to fund our swimming pool. The warm weather so far this term has meant that we have been able to continue to use this wonderful resource which has been a great way to start the new academic year.
Best wishes for a lovely weekend,
Valerie Elliott
School Notices
Headteacher's Drop-In Sessions

- we are reinstating the Headteacher's Drop-In Sessions, fortnightly on Fridays, starting tomorrow, Friday 17

th

September. This will provide opportunities for parents to see Mrs Elliott without an appointment for a brief chat.

Individual Photos - Individual school photos are being held next week on Wednesday 22nd September. Please see the letter on the Parent Portal for more information.
Catering Vacancies

- our school caterer Twelve15, is advertising a number of vacancies, both permanent and bank positions. Please

click here

to find out more.
Covid-19 Information
Please remember; if your child or a member of your family have Covid-19 symptoms please do not send your child to school - Please immediately arrange a test for the symptomatic member of your family and inform the school office as soon as possible. Your child and all members of your household will need to self-isolate at least until you receive the test result.

NEW

COVID-19 INFORMATION FROM PHE -

In response to the transmission of variants of concern, Public Health England (PHE) South East, is advising all close contacts of COVID-19 cases to get a COVID-19 PCR test (ideally 5 days after exposure or day five of isolation) whether or not they have symptoms of coronavirus COVID-19

Weekend Results: It is very important that you continue to notify us of Covid-19 test results still over the weekend by using the below email address which is monitored out of school hours.

results@st-james-elstead.surrey.sch.uk

A negative result will require a confirmation from the school before your child and siblings can return to school. Please do not send your child back to school until we have been in touch with you.
Letters this week
The following classes have had letters uploaded to the Parent Portal this week. Please note: You will need to login to view this area.
Penguins
Eagles
Whole school
PTA News
Please click on the link below to see the most recent PTA News.
News Blogs
Blog of the Week: Click on the picture below to learn about the children's visits to St James Church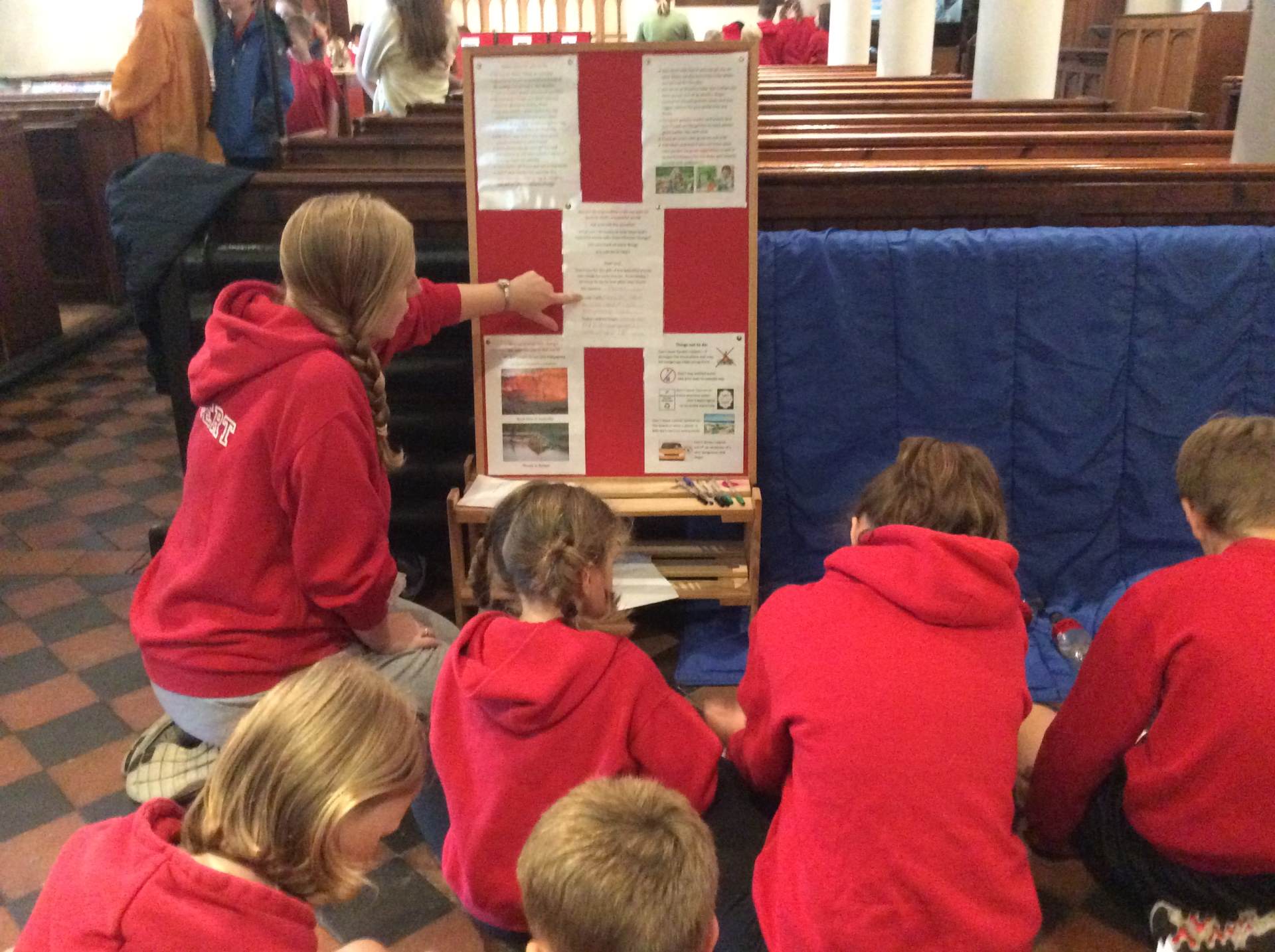 Click below to view all the latest News Blogs:
Dates for your diary
View the school calendar for the latest information
Advertising Hub
Please see latest from our advertising hub:
School Meals
View this weeks school meals menu: