St James E-News
11th February 2021
Welcome to the St James Primary School's E-News, a weekly roundup of the latest goings on at the school.
Latest Headteachers Blog
Dear Parents,
Half-term has felt a long time in coming, but we are (almost) finally there. It has been a long six weeks and I'm sure you are feeling it as much as we are! However, we have been hugely impressed by your dedication and hard work in supporting the children with their work. We know it hasn't been easy and we are really hopeful that an end to lockdown learning comes quickly after half-term.
This week teachers are sending out messages of thanks to you, so please look out for these. I would also like the two parents who very kindly donated cakes to the staff room this week, and others who have donated previously, they were very much appreciated and very yummy!
We all hope you have a wonderful half-term and enjoy time away from Teams and screens.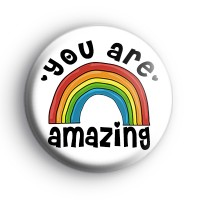 Best wishes,
Valerie Elliott
School Notices
LAST CHANCE TO SHARE TALENTS! -

Click

here

to remind yourself of the details, deadline is tomorrow!
Shrove Tuesday - otherwise known as Pancake Day, is next Tuesday 16th Feb. Do feel free to share pictures of your pancake activities with us to be published in a collage in the E-news after half term. you can send them to the school office via email, info@st-james-elstead.surrey.sch.uk

CBBC is on YouTube - You may be interested in this for entertainment at half term and outside of home-schooling hours whilst in lockdown.

CBBC are uploading videos to it daily that are suitable for 5-11 year olds. They have all the top CBBC brands on there, with a wide range of genres from factual shows, news, dramas, comedy to entertainment. Programmes like Horrible Histories, Blue Peter, Newsround, The Next Step, Saturday Mash-Up, Operation Ouch, the Playlist, the Dumping Ground, Heirs of the Night and Jamie Johnson. They are also welcoming back Dani Harmer in the brilliant new programme My Mum Tracy Beaker. Click on the image to subscribe to the YouTube channel.

Wellbeing Information for Parents - the Schools Alliance for Excellence have released a video clip to assist them with supporting their family's mental health during lockdown. The clip is 30 minutes long and contains plenty of practical, realistic and useful information for parents about supporting their own wellbeing as well as that of their children. The clip has been prepared by Dr Alison D'Amario, educational and child psychologist. Please click on the image below to access the clip.
Letters this week
The following classes have had letters uploaded to the Parent Portal this week. Note: You will need to login to view this area.
News Blogs
Click below to view all the latest News Blogs:
Advertising Hub
Please see latest from our advertising hub:
School Meals
View this weeks school meals menu: